Posted on September 5, 2019 by Emily Gochis in Uncategorized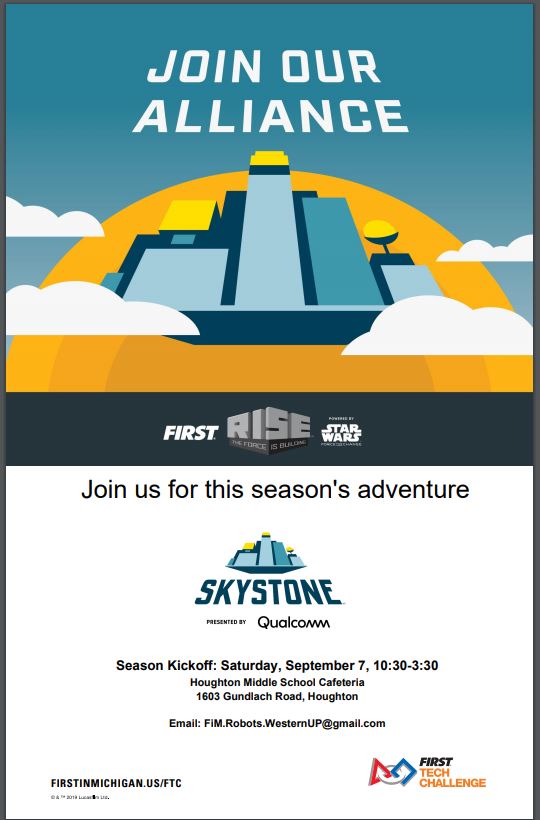 Join regional Middle School FirstRobotics teams at the annual FTC Kickoff on Saturday, September 7th hosted by SnowBots at Houghton Middle School. Please fill out this form if you plan to attend.  There is no limit on the number of teams or attendees as long as we have an estimate in advance. Teams – bring note-taking materials including cameras and last year's robot (if still intact).
Agenda
10:30 am Coaches Coffee and Outdoor Team Building Activity
11:00 am What's new in 2019 & General Game Strategy
~ Noon SKYSTONE Revealed
SKYSTONE Specific Game Strategy Group Brainstorming
2019 Field Elements & Game Pieces revealed on the field
1:00 pm Lunch ($5 each)
1:30 pm Workshops session #1
2:30 pm Workshops session #2
Teams can stay and interact with the field & game pieces and spend time experimenting with the field elements to see what changes to their robots are needed. To learn more about the First Tech Challenge visit the First in Michigan website.