Posted on October 17, 2019 by Emily Gochis in Uncategorized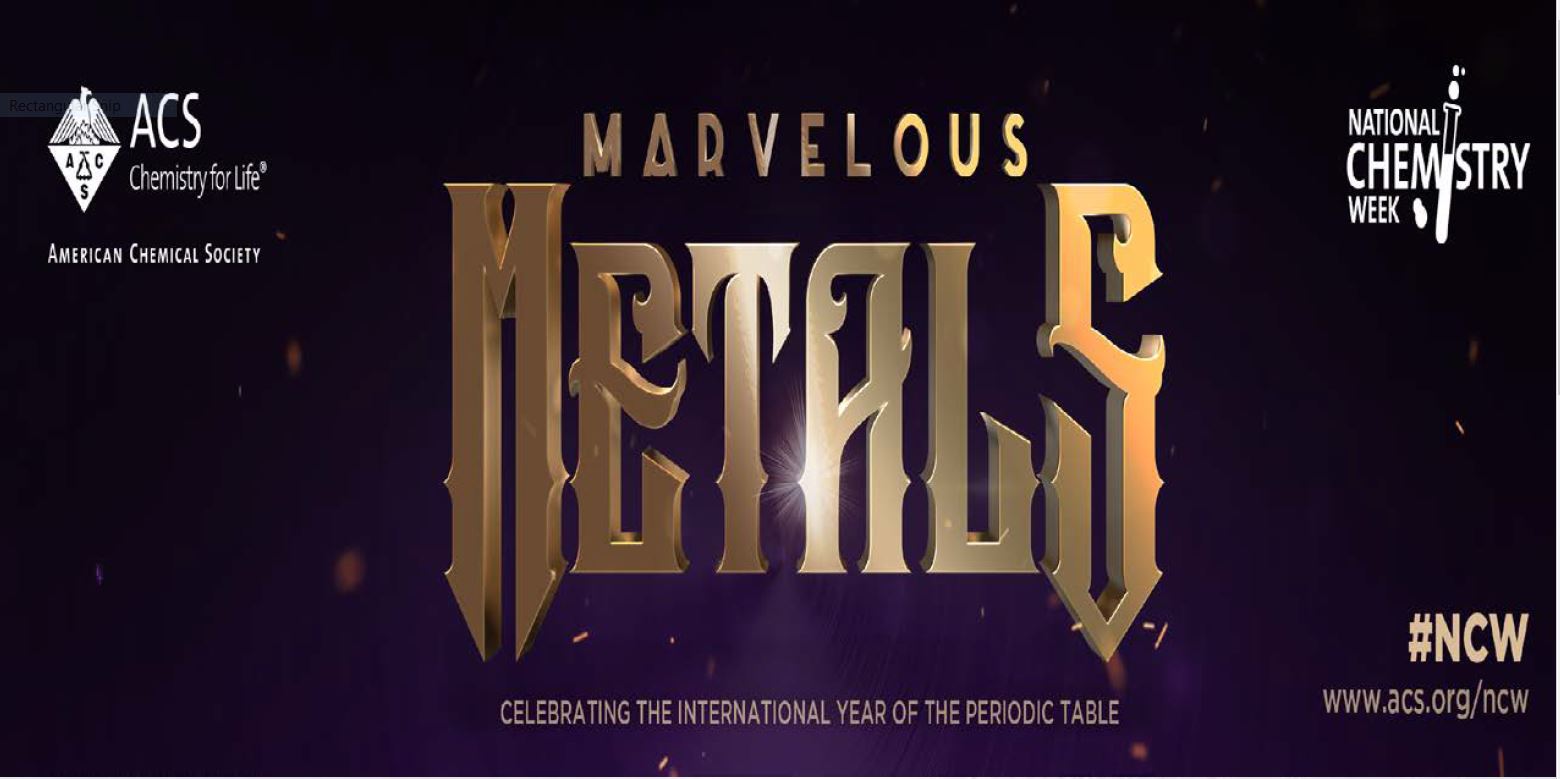 FREE HANDS-ON CHEMISTRY FAMILY EVENT ~ Sat, Oct. 26, Noon-2:30 pm
Join the Upper Peninsula Local Section of the American Chemical Society for a free community event to celebrate National Chemistry Week and learn about the importance of chemistry in everyday life. Learn about this year's theme, Marvelous Metals, with exciting hands-on activities including investigating metal corrosion, nano-catalyst candy bubbling, and candy molecule building. Come with your Halloween Costume!
October 26 (Saturday) 12:00-2:30
Portage Lake District Library (Community Room)
Questions about the event, please contact Momoko Tajiri (mtajiri@mtu.edu).
We hope to see you there!
Momoko Tajiri (mtajiri@mtu.edu)
Chemistry