Posted on October 17, 2022 by Emily Gochis in Western U.P. MiSTEM Event
The Women of the Aerospace Industry Association of Michigan (WAIAM) recently hosted the
Michigan Girls Future Flight Challenge aimed at promoting STEM and the aerospace industry.
The event consisted of a four-week long project, where student groups worked with professional
women from the aerospace industry as mentors to design a sustainable, unique way of flight to
solve a problem.
Team Yooper Pickles, Kristen Ylitalo and Jordan Hicks, students from Washington Middle
School in Calumet, MI earned first place in the competition. The team worked to design a flight
device that would detect the smoke of a wildfire before it got out of control in hopes that it could
be put out sooner and cause less damage.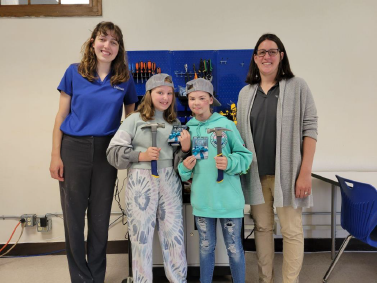 "It was incredible to see the hard work and creativity each team put forth," said Angela Kimber,
Senior Mechanical Engineer at Woodward and WAIAM Co-Chair. "Michigan certainly has a
bright future with students like these entering our workforce in the coming years."
The Second Place team, The Dream Team, were fourth graders from Carpenter Elementary
School (Ann Arbor). In Third Place, Team BMS, from Charlevoix Elementary (Charlevoix) and
the Honorable Mention team, Team Tobor, were students from Excel Charter Academy (Grand
Rapids) and Discovery Elementary (Kentwood).
"We were so excited to offer this free opportunity for girls grades 4-8 to hopefully inspire them
and get them excited about STEM," said Lissa Barron, Communications Director at Barron
Industries and WAIAM Co-Chair. "We were pleased to have students and companies from
across the state participate in this engaging event and we look forward to hosting another one
soon."
Michigan has one of the most vibrant aerospace clusters in the nation with nearly 1,000
companies supporting the global industry from Michigan. Several Michigan companies
participated in the event as a sponsor and through mentorship and judging the competition
including Eaton, Woodward, Jackson Flexible Products, Array of Engineers, Calumet
Electronics, MBS International Airport, Orbion Space Technology, RCO Engineering, Genuen,
Barron Industries, American Industrial Painting Inc, Autocam Medical, PALM Industries, I.F.
Metalworks, Dismondy P.C., Weldaloy Specialty Forgings, L'Anse Manufacturing and
Gulfstream Aerospace.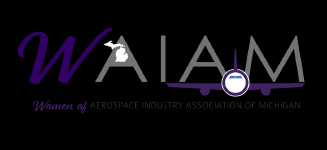 Contact: Chelsea Yi
734-652-3329
chelseav@mrgmi.com